Call & Book an Appointment TODAY!
At Doon South Dental, our strength is in our team.  Meet our team of dentists, hygienists and staff  committed to providing our patients with exceptional care.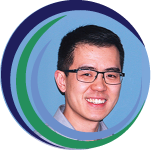 DR. BRYANT ING
Our principal dentist.  He graduated with high distinction from the University of Toronto with a degree in Molecular Genetics.  During this time, he also conducted research at the Hospital for Sick Children and other University departments and published several scientific papers.  He then attended the University of Western Ontario, School of Dentistry, where he graduated with distinction and was also on the Dean's Honour Roll throughout.  In addition, Dr. Ing won several awards for clinical excellence while in dental school.  Dr. Ing practiced general and family dentistry in nearby Cambridge for 7 years before coming to Doon South Dental.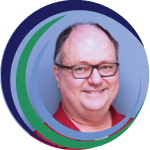 DR. R.S. HENDRY
Dr.H has a B.Sc. in Genetics (trust me  you didn't inherit soft teeth from your parents), and received his D.D.S. from the University of Western Ontario in 1981. He is a member of numerous Dental Associations and Organizations. Dr. Hendry was the original dentist here, is now semi-retired and works here 2 days a week.  Dr. Hendry's outside interests, include photography, the outdoors, motorcycle touring, and almost anything that involves technology or computers.(His pocket protector is not visible in this picture.) He is a Dog Person.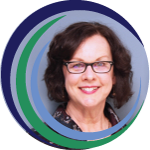 JOLA
Jola (Sounds like "Yola") manages our front desk and greets each of our patients with a beautiful smile. She comes with many years of experience in Dentistry. Jola has two children, loves her cats and enjoys spending time at the horse farm.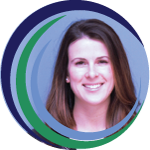 AMANDA
Amanda is a Registered Dental Hygienist of more than 10 years. Besides scaling and politely reminding everyone to floss, she is a busy wife and mom of two beautiful children. She is enthusiatic about coninuing education and learning the newest technology and evidence based research available within the dental field.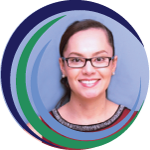 LUISA
Our Level 2 Certified Dental Assistant. Luisa strives to provide an excellent dental experience. She is fluent in English and Spanish. She enjoys visiting new places and spending quality time with family and friends.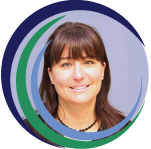 LILLIAN
Our certified Level II Dental Asssitant with over 15 years of experience. She's fluent in English, Serbian and Croatian. She enjoys her work and helping people. With 2 teenagers of her own, she has her hands full!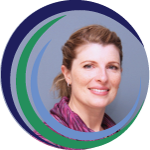 MARY JO
Registered Dental Hygienist.    Mary Jo is a busy mom of two kids and one fur baby; Olivia, Eric and Daphne.  "Your health is your wealth" is Mary Jo's professional moto, and she knows that prevention is the key. Mary Jo looks forward to supporting you as we work together towards attaining your dental and overall health goals.  When she is not keeping up on evidence-based advances in dental hygiene, Mary Jo enjoys playing outdoors, camping, yoga, and spending time with her family.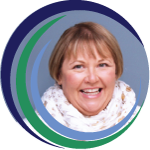 LAURIE
Laurie is a Registered Dental Hygienist who has enjoyed a life long passion for dentistry. She knew in Grade One that she would be a dental hygienist and her enthusiasm for scaling continually increases as the years fly by!! Continuing education courses on advanced scaling techniques are of particular interest to Laurie. With their daughter here and son in New Zealand Laurie treasures every opportunity for family togetherness! In her spare time Laurie enjoys reading, travel, and swimming. Laurie loves: penguins, ET, tulips, the British Royal family, and her Koda; the wheaten schnauzer who shall always have a special place in her heart.