Call & Book an Appointment TODAY!
At Doon South Dental, our strength is in our team.  Meet our team of dentists, hygienists and staff  committed to providing our patients with exceptional care.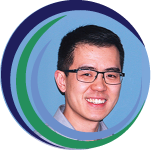 DR. BRYANT ING
Our principal dentist.  He graduated with high distinction from the University of Toronto with a degree in Molecular Genetics.  During this time, he also conducted research at the Hospital for Sick Children and other University departments and published several scientific papers.  He then attended the University of Western Ontario, School of Dentistry, where he graduated with distinction and was also on the Dean's Honour Roll throughout.  In addition, Dr. Ing won several awards for clinical excellence while in dental school.  Dr. Ing practiced general and family dentistry in nearby Cambridge for 7 years before coming to Doon South Dental.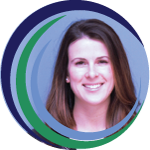 AMANDA
Amanda is a Registered Dental Hygienist of more than 10 years. Besides scaling and politely reminding everyone to floss, she is a busy wife and mom of two beautiful children. She is enthusiatic about coninuing education and learning the newest technology and evidence based research available within the dental field.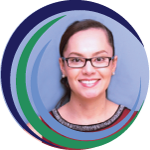 LUISA
Our Level 2 Certified Dental Assistant. Luisa strives to provide an excellent dental experience. She is fluent in English and Spanish. She enjoys visiting new places and spending quality time with family and friends.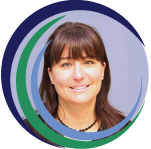 LILLIAN
Our certified Level II Dental Asssitant with over 15 years of experience. She's fluent in English, Serbian and Croatian. She enjoys her work and helping people. With 2 teenagers of her own, she has her hands full!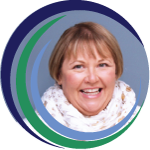 LAURIE
Laurie is a Registered Dental Hygienist who has enjoyed a life long passion for dentistry. She knew in Grade One that she would be a dental hygienist and her enthusiasm for scaling continually increases as the years fly by!! Continuing education courses on advanced scaling techniques are of particular interest to Laurie. With their daughter here and son in New Zealand Laurie treasures every opportunity for family togetherness! In her spare time Laurie enjoys reading, travel, and swimming. Laurie loves: penguins, ET, tulips, the British Royal family, and her Koda; the wheaten schnauzer who shall always have a special place in her heart. 
CAMILLA
Camilla has been a part of Doon South Dental since 2001. She is a Certified Dental Assistant Level II. Camilla was assisting in the clinic for many years but has switched gears and moved to front desk reception. She is happy to help with any questions regarding the office.
At home Camilla is a wife and proud mother of a son and daughter. She enjoys taking long walks with her doggie and snuggling with her two kitties! 
AMAN
Aman is a Registered Dental Hygienist. She brings over 10 years of experience to our practice. Her dedication to the profession is very apparent when you are in her care. Aman will make every effort to provide a thorough and pleasant experience for you. She will work to help you take charge of your oral health so that you can have your healthiest smile possible.
When Aman is not taking care of smiles, she enjoys spending time with her family, traveling and reading spiritual books. 
VERONIQUE
Véronique is a registered dental hygienist. She brings 15 years of experience to our practice and is fluent in French. She strives to work with clients to help them achieve a healthy, confident smile and overall better health.
Véronique enjoys adventures like, scuba diving off the coast of BC to camping across Canada. You can always expect to find her outdoors during her time away from the office. She especially loves to spend time with her husband and two young boys.